Plant Sale 2020 – Pre-Order & Drive-Thru Pick-Up Only
DUE TO OVERWHELMING DEMAND, WE ARE CLOSING OUR PLANT SALE UNTIL ALL CURRENT ORDERS HAVE BEEN FILLED!
Thank you for your support!
During this uncertain time, we know that growing food for our families and neighbors can help us be resilient through this crisis. We've decided to still host our Plant Sale, but will be accepting pre-orders only and scheduling individual pick-up times. We appreciate your cooperation as we try our best to keep everyone safe and healthy. Thank you for your continued support!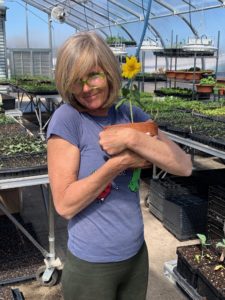 If you want your garden to be off to a healthy start, consider supporting Smart Farm and buying your plant starts from us!
We grow a variety of unique and heirloom vegetables and herbs, the majority of which we plant in our own garden too.
All plants are grown in organically-approved, compost-based potting soil and cared for daily by your Smart Farm team.
Be sure to order early, as our supplies are limited! Please help spread the word!
Pre-Order Instructions
Order Confirmation & Payment
We will contact you to confirm your selections are still available
Please note that plants are available on a first come-first serve basis. We'll be able to make recommendations for second choices.
Payment will be accepted online through PayPal (link will be provided)
On Farm Drive-Thru Pick-Up
Pick-up dates: 5/9- 5/16
Individual pick-up time arranged during order confirmation
Orders will be boxed and ready for drive-thru, no contact pick-up
Please stay in your vehicles, and we will load your plants for you